Volunteers
At our Club Apiary, close to the centre of Lancaster, we manage an area of woodland and a wildflower meadow.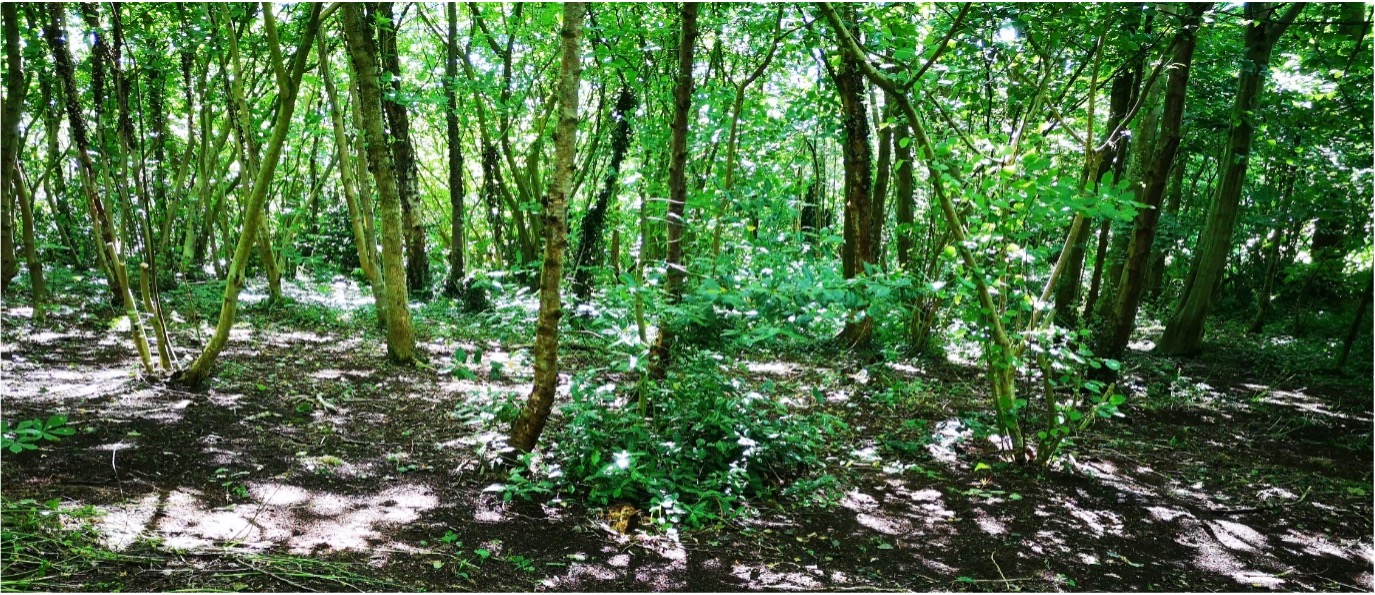 The woodland was planted with Italian Alders around 60 years ago and has largely been unmanaged since. Our objective is to gradual replace these with native broad leaf trees and generally improve the area as a diverse habitat for wildlife.

Our wildflower meadow project started in the autumn of 2016. This 900 square metre area was originally part of a football pitch!
We scraped all the top soil off the site using a large machine, and left the sub soil bare over winter. The following spring, a thin layer of top soil was scraped off, and the surface scarified. We then sowed a meadow mix of grasses with annual and perennial flowers, all of which produced an impressive show in the first two years. Since then a variety of flower plugs has been added. The meadow is cut each spring and autumn and the cuttings removed.
However, to be managed effectively both projects require a greater manpower resource than our membership can provide. To help address this we welcome volunteers interested in contributing to either project.
If you would like to volunteer or find out more about either project, click here and complete the Expression of Interest form.